How to create a wallet on Trust Wallet or Metamask
Step 1: Download Trust Wallet app
Trust Wallet is a mobile app available on Google Play and App Store. You can access https://trustwallet.com/download and download it.
Step 2: Set up a new wallet
Open the Trust Wallet app on your phone and click on "Create a new wallet".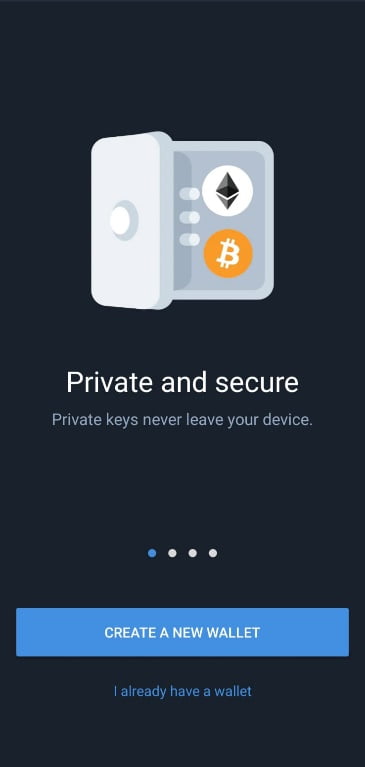 Make sure you accept their Privacy Policy and Terms of Service and select the "I've read and accept the Terms of Service and Privacy Policy" box and click on "Continue".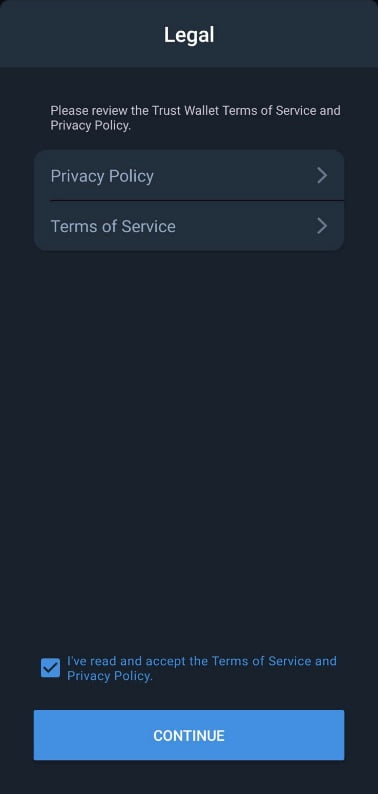 After this, you will have to check the boxes on the next page as well and click on "Continue".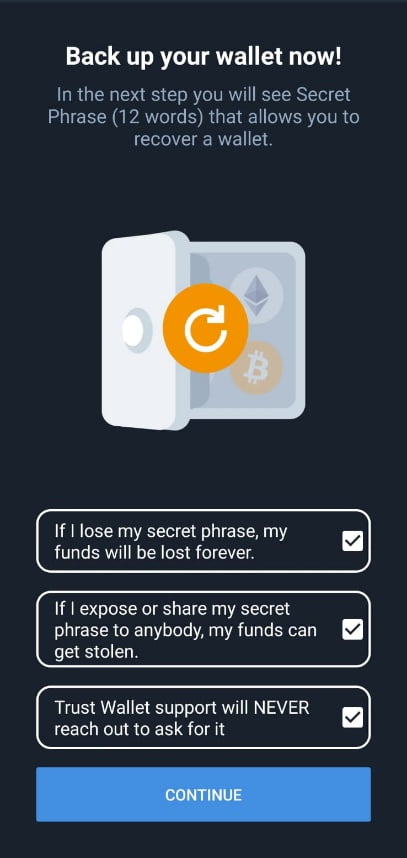 On the next page you will find your secret phrase. This is the most important step, because you need to save those 12 words in one or more safe places and never share it with anyone, otherwise you will expose your wallet and someone can steal your tokens. So, write down the secret phrase and and click on "Continue".
Then you need to select every word on the next page exactly as in the secret phrase and click on "Done".
Contratulations! You have set your Trust Wallet account successfully.
We hope you found this tutorial helpful.
MetaMask is one of the most known cryptocurrency wallets, which is used to interect with the Etherium blockchain or other EVM compatible blockchains.
In order to use it, there are a few steps you need to follow:
Step 1: Download MetaMask wallet
Go to https://metamask.io/ and click on the "Download" button. Then, choose your preferred browser or mobile applicaton and install the extension or app.
Step 2: MetaMask wallet installation
After you download the browser extension or the mobile application, you need to create your wallet.
Clik on the MetaMask extension,

Then click on "Get Started".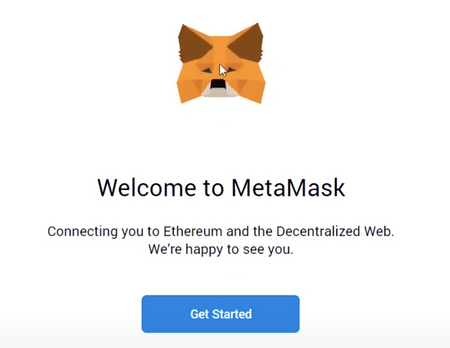 The next step is not mandatory, you can either choose to help or not help Metamask to improve.
Step 3: Create a new wallet
Click on "Create a Wallet"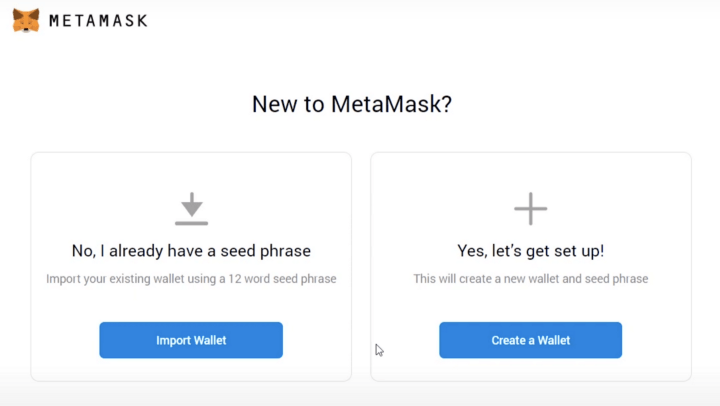 Step 4: Create your own strong password
After you type the password, you need to accept the Terms of Use by checking the box and the press "Create"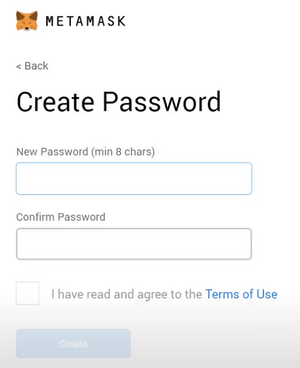 Step 5: Make sure you securely store the seed phrase for your wallet
We recommend to watch the video which explains what is the seed phrase and how to store it securely, because if you lose it or someone finds it, your wallet can't be recovered or someone could steal your tokens.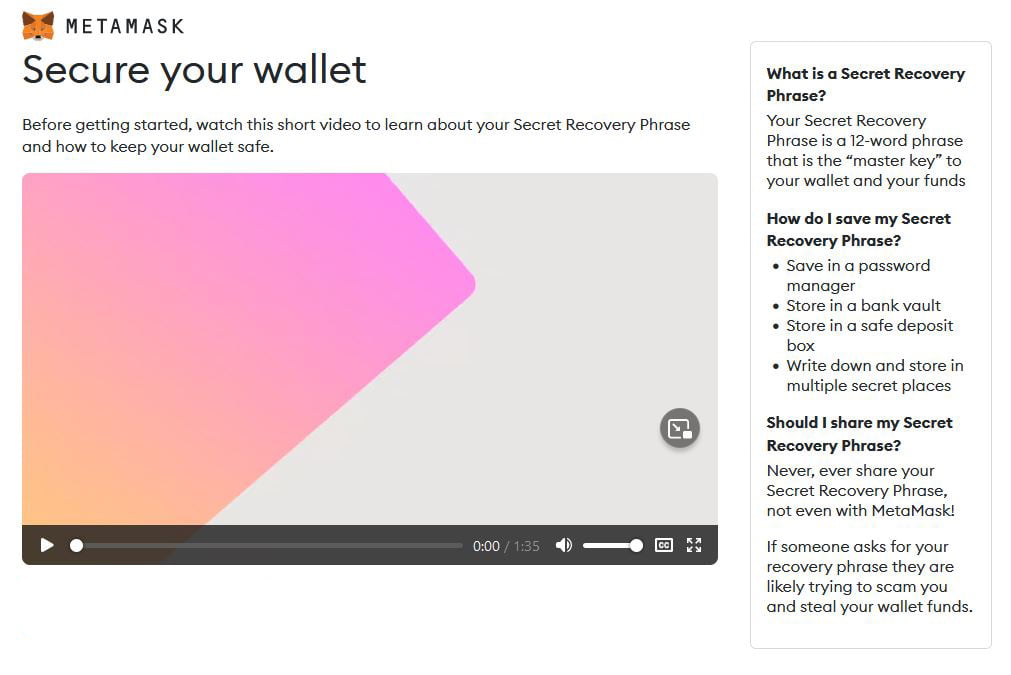 After you watch the video, click on "Click here to reveal secret words" to show the seed phrase. Then click on "Next".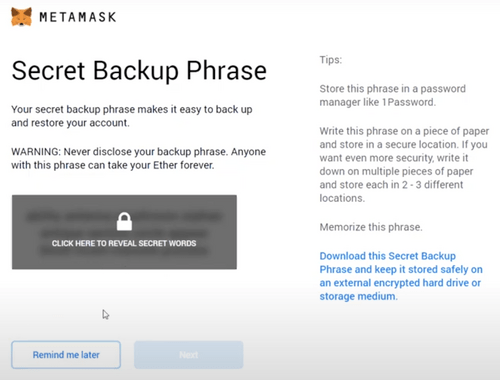 You need to confirm your secret phrase backup by clicking on each word in the exact order as in the previous step, then click on "Confirm".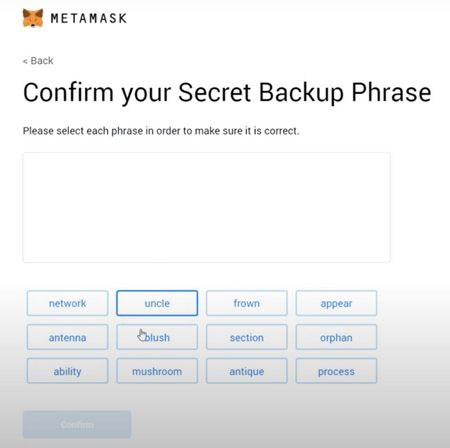 Congrats! You have set up your new MetaMask wallet successfully.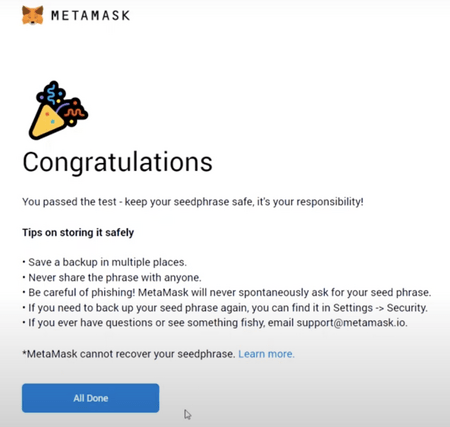 Step 8: Add the BNB chain Network
MetaMask doesn't come with BNB chain network preinstalled, so you will have to add it manually.
Click on the "Etherium Mainnet" tab, then click on "Add network" or click on your avatar, then click on "Settings", then click on "Networks", then click on "Add network".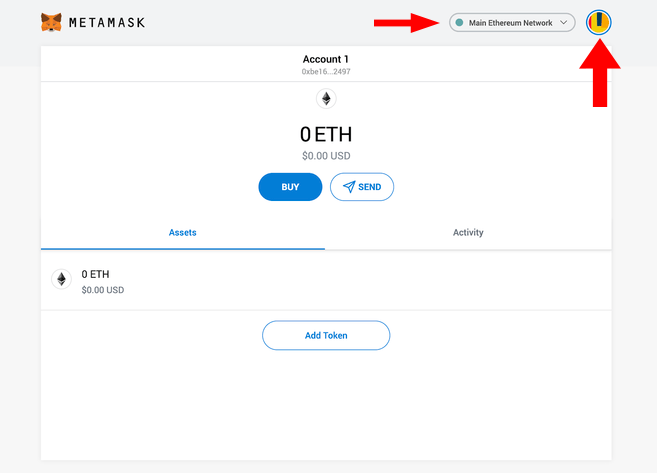 In the following page, you will need to copy-paste the following text