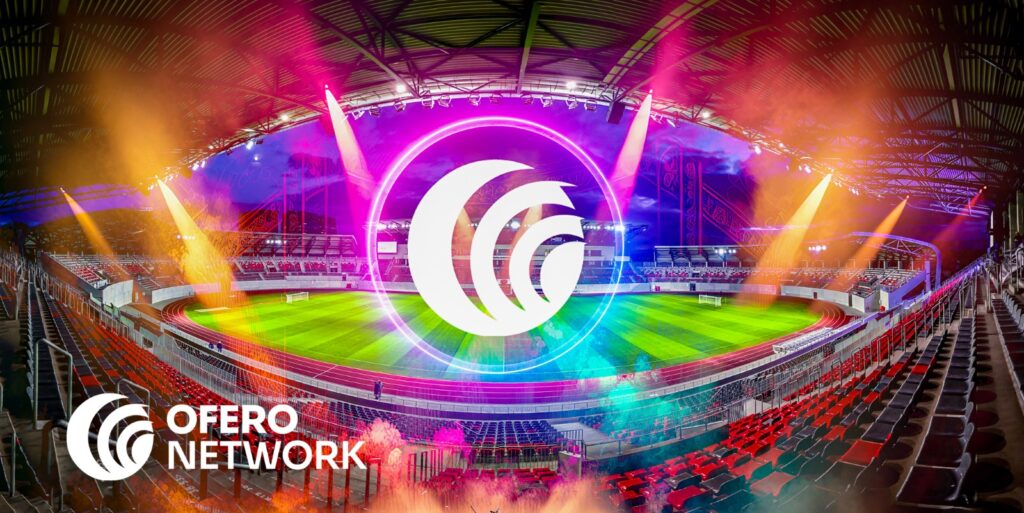 Welcome to the Ofero Xperience – a one-of-a-kind festival that combines the best of music and the world of cryptocurrency and blockchain technology. Located in the blockchain capital of Romania, the city of Sibiu, this three-day event will take place from 13th to 15th September (dates subject to change) within the Sibiu Stadium.
This festival is brought to you by the Ofero Community in collaboration with ASH & hatOFF Ventures, a dynamic and innovative group that is passionate about the intersection of music and crypto. With its own crypto crowdfunding program, funding for the event will be accepted through USDC/USDT/BUSD stable coins, offering investors a return on investment based on occupancy levels.
Investors can invest in packages worth of a minimum of 1000 USD and a maximum of 50,000 USD. The minimum requirement of the crowdfunding for us to start the event is 500,000 USD. The more we gather, the more Tier-1 artists will be invited to perform.
If the stadium occupancy is less than 50%, all funds will be reimbursed to investors and the loss will be covered by ASH & hatOFF Ventures, making this a low risk investment. However, for each percent of occupancy above 50%, investors will receive a 0.5% earning APR in stable coin or 0.9% in OFE coins. If the event sells out, investors will receive a 25% APR in stable coin or 45% APR in OFE coins worth in USD at the paydate. The paydate will be within two weeks after the end of the festival.
Join us at the Ofero Xperience and be a part of a unique fusion of music, crypto, blockchain, and community. Our goal is to create an experience like never before.
Ofero Network held a similar, sold-out, blockchain-based event that was a huge success. The Ofero Xperience will be seven times bigger and better. 
Investment deadline: 25-Feb-2023 11:00 AM (UTC)

Top 50 investors will receive each two Executive VIP Tickets to the festival.
Investors wallets will be made public on this page.

Check out our previous event that took place on 8 May 2022 in the video below or on YouTube directly:
Don't miss out on this opportunity to be a part of this exciting event.
Register now as an investor by filling the form below and be a part of the Ofero Xperience!
Investor Registration Form