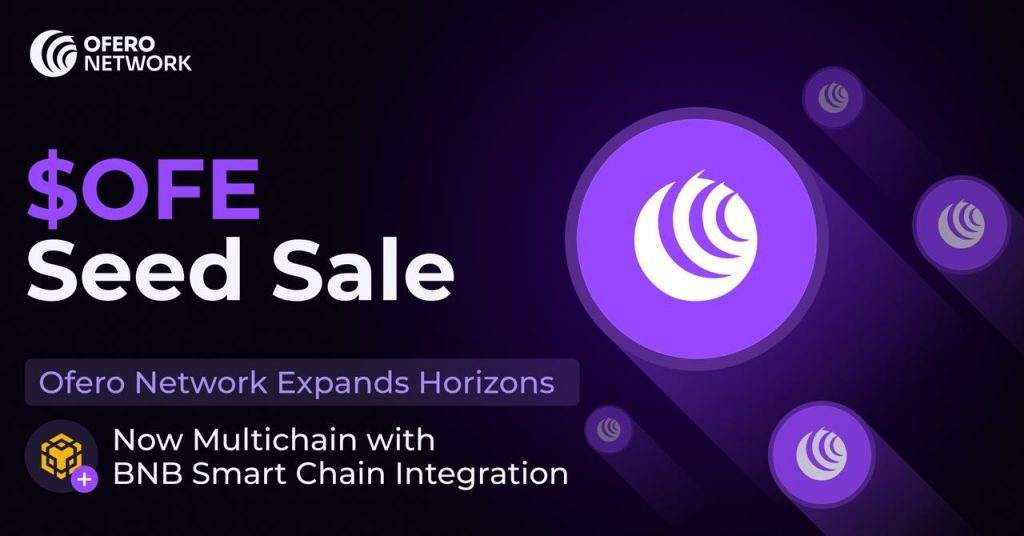 The goal is to raise $100,000 to fund the development and growth of the Ofero Network on the BNB Chain.
The Seed Sale will begin on 28 April 2023, and will run for 30 days or until the target of $100,000 is achieved, whichever comes first.
If the target of $100,000 is not reached within the 30-day period, we will rebalance the necessities table and move forward with the project or the 500 USDT limit will be removed, giving the investors more access to the Seed Sale.
Upon completion of the Seed Sale, investors who took part will be granted a 20% bonus.
To participate, you'll need to have a Binance Smart Chain-compatible wallet, such as Trust Wallet or MetaMask.
Here's how to participate in the OFE BEP-20 Seed Sale:
Step
Instructions
1
Complete the P2P KYC/AML process and become validated in the Ofero Network by
visiting https://ofero.network/validators.
2
Send an amount between 50 and 500 USDT from your validated BEP-20 wallet to
the project wallet at 0x551D1D7E1C06746fE39F0583581278b479bC65D4.
This will automatically enter you into the seed sale.
3
Upon the completion of the Seed Sale process, you will receive the full amount of your investment in OFE BEP-20 tokens, deposited directly into your wallet.
4
Investors who participate in the Seed Sale will receive both the initial investment and the 20% bonus in OFE BEP-20, credited to their wallets 7 days after the Seed Sale ends. The bonus value will be based on the average price of three daily snapshots taken at 07:00 PM UTC, after the 4th day of the liquidity injection phase. For instance, if an investor contributes 100 USDT, they will receive 120 USDT worth of OFE BEP-20 tokens.
Your investment will go towards funding the following necessities for growth and development:
| Necessities | Percentage | Cost |
| --- | --- | --- |
| Smart contract and token audits | 20% | $20,000 |
| Liquidity injection (4-day phase) * | 20% | $20,000 |
| Software development | 40% | $40,000 |
| Marketing and promotion | 15% | $15,000 |
| Legal and regulatory compliance | 5% | $5,000 |
| Total | 100% | $100,000 |
*The Liquidity injection can be lower, and the remaining amount will be allocated to Software development.
The Seed Sale process is fully compliant with the Proof of Trust and Transparency protocol developed by Ofero Network.
We're committed to transparency and accountability and will provide regular updates on our progress and the use of funds raised through the seed sale.
Please be aware that investing in cryptocurrency projects involves risks, including but not limited to market volatility, regulatory changes, and project execution risks.
If you have any questions or require further information, please don't hesitate to reach out to us on Telegram @oferonetwork.